Top-Rated Phoenix Dog Bite Law Firm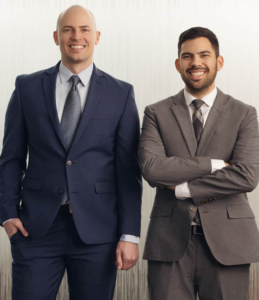 Have you or a loved one been bitten by a dog?
Dogs are considered to be man's best friend. They're cuddly, loyal, and eager to please. But, not all dogs are loyal and cuddly and even the closest of friends can snap.
Dog bite laws are complicated and can vary from state to state so finding an experienced dog bite attorney is crucial.
The Arizona attorneys of Goodnow McKay have spent decades successfully pursuing compensation for clients who have suffered injuries from a traumatic dog attack. We are often able to negotiate reasonable settlements but are willing to fight for our clients through trial, if necessary.
Trust in our experience and schedule a free consultation to review your case. We're here to help you and your family.
Local Representation: Serving the Phoenix Area
Address: 1825 E. Northern Ave, 135H, Phoenix, AZ 85020
Phone: 888 339 5700 | Fax: 602 900 8000